Sports Equipment:
Spray battle products directly onto sports equipment such as helmets, pads, gloves, or shoes to eliminate unpleasant odors caused by sweat and bacteria buildup.
Athletic Shoes
Spray battle products inside athletic shoes to neutralize and eliminate the odor-causing bacteria that accumulates during physical activity.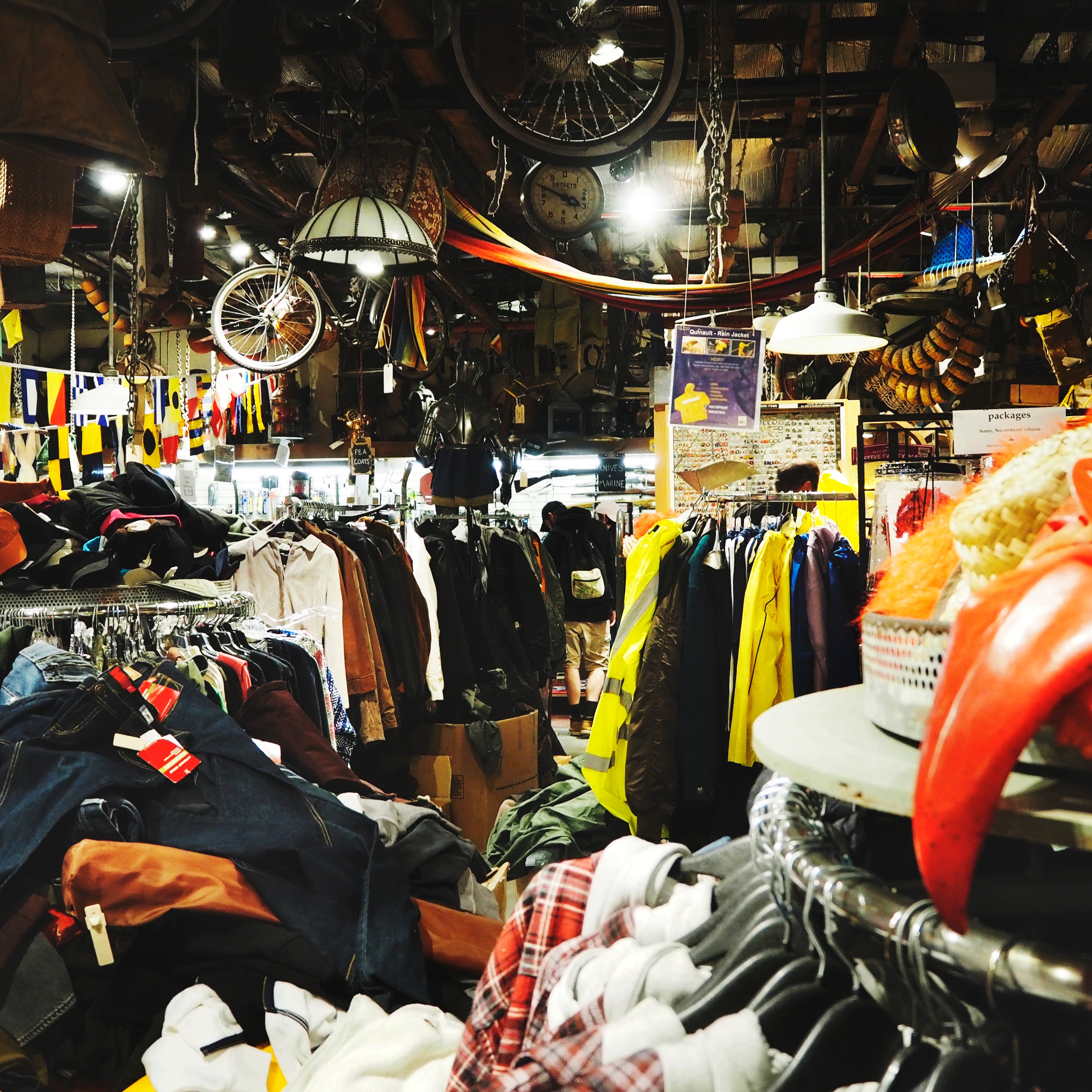 Sports Gear Storage
Spray battle products in storage areas where sports gear is kept to prevent unpleasant odors from developing over time.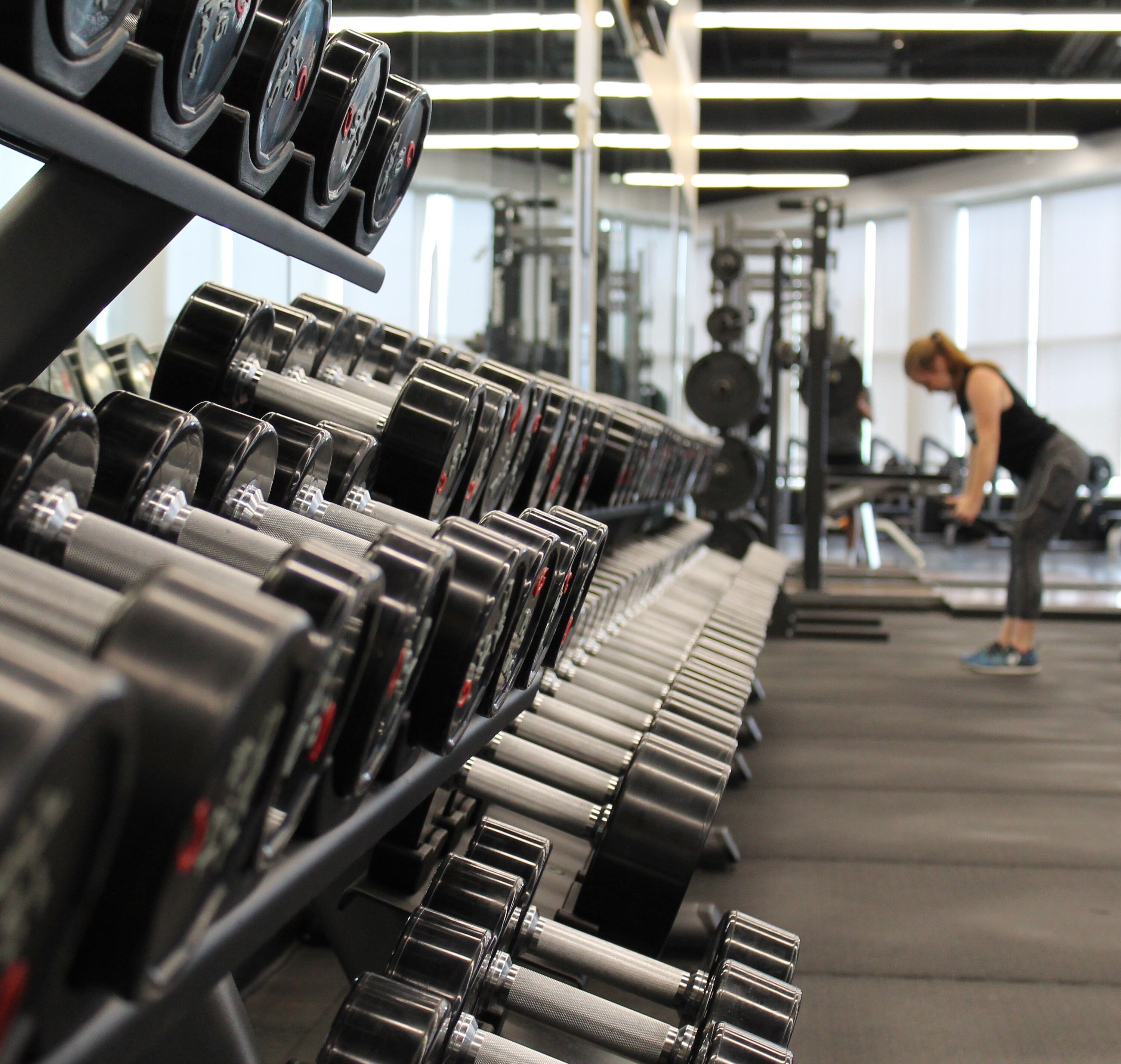 Athletic Facilities
Use battle products to deodorize enclosed spaces within athletic facilities, such as weight rooms, yoga studios, or fitness centers, to maintain a pleasant environment for athletes and visitors.
Gym Bags
Use battle products to spray inside gym bags to neutralize and eliminate foul odors from sweaty clothes or shoes.
Team Vehicles
Apply battle products to eliminate bad odors in team buses, vans, or other vehicles used for transportation to and from sports events.
Athletic Facilities' Restrooms
Use battle products in restrooms within athletic facilities to eliminate odors and maintain a clean and pleasant environment.
Battle products
Battle products are a game-changer when it comes to eliminating bad odors from your sports equipment. Our powerful odor eliminator products are designed to be easy to use and highly effective.

Simply spray or apply the product to the surface and let it do its work. With Battle products, you can trust that the results will be long-lasting, leaving your.
Whether you choose the spray or the Fast Gas option, you can feel confident that you're using a product that will get the job done.
Frequently Asked Questions
EFFECTIVENESS & EFFICIENCY
Battle products are oxidizers designed to eliminate the toughest of odors on sports equipment, gear, and surfaces. Our flagship Battle spray is also EPA-approved as a disinfectant against staph bacteria.
Sweat odors, musty smells, lingering wet or "humid" odors, and even nasty smoke odors are all treated and eliminated through our line of products.
Yes! Battle products are gentle on materials and equipment, and do not require a subsequent rinse or clean after treatment.
The chemistry of Battle products is friendly: after Battle neutralizes odor molecules, our chemistry breaks down into oxygen, water, and a harmless salt compound.
USES
Battle spray can be used on sports equipment, gear, and surfaces such as locker rooms, exercise equipment, and more.
Battle Fast Gas 25g is best used in a vehicle overnight to treat the car of lingering sport smells. It's amazing to find that with the Fast Gas athletes' vehicles don't have to smell like a locker room!
The spray is simple to use. Liberally apply the Battle spray to areas that stink. Let the surfaces, gear, or equipment air dry.
For our fast gas products, please refer to the instructions provided via your purchase or on the label of the product. In the simplest of terms, add water to the canister and a chemical reaction takes place producing Battle's odor eliminating gas. Living persons are not permitted to be in the enclosed treatment area.
Write a clear and concise answer to guide your customers.
Battle serves to reset the odor environment or serves as a one-time kill for staph virus (for the spray). If after treatment new sweat smells or foul odors are introduced, Battle needs to be reapplied to the affected areas.
You can! While Battle is designed for sports equipment, the chemistry is made to affect all kinds of foul odors for other surfaces or industries.
INSTRUCTIONS
Write a clear and concise answer to guide your customers.
SHIPPING
Write a clear and concise answer to guide your customers.
Battle Disinfectant + Odor Eliminator disinfects Staphylococcus aureus bacteria
MORE INFORMATION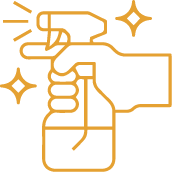 HOW TO USE?
BUY NOW!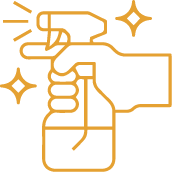 HOW TO USE?